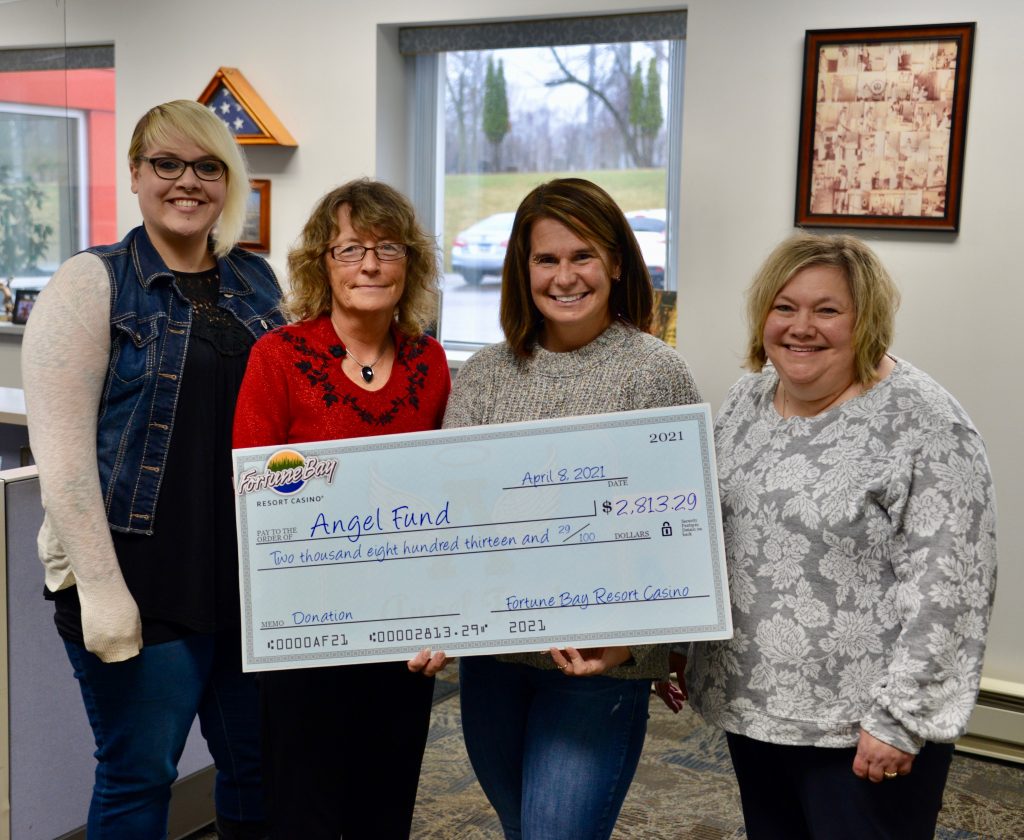 When Fortune Bay was petitioned to become a Rock for An Angel sponsor, their director of sales and public relations knew that donating items as they have done every year for the event wasn't going to fly this year.
Without an event, the only option was a cash sponsorship. But instead of focusing too long on what they couldn't do, he proposed a new, creative option – the Ticket In Ticket Out promotion to benefit Angel Fund.
"When Brian K. Anderson of Fortune Bay contacted us in response to our Rock for an Angel campaign appeal, I anticipated it being just a courtesy call," said Angel Fund President Kelly Grinsteinner. "However, when he mentioned this new plan of using a promotional box to raise monies I was surprised and stoked — what a creative way of not only raising funds, but also raising awareness of Angel Fund and our mission. We applaud Fortune Bay for the innovative idea and are honored to have been the first nonprofit recipient."
Between mid-February through the end of March, Fortune Bay set up a promotional box near the main entrance of the casino. Guests were encouraged to put their cash out ticket in the box or leave a cash donation to assist the Angel Fund's efforts. Fortune Bay also generously tossed in $500 in seed money.
Earlier this month, Anderson delivered a big check (literally and figuratively) to Angel Fund Board Directors. Fortune Bay and its guests raised an amazing $2,813.39! Board members were speechless and humbled.
"This is simply phenomenal! We can't thank Fortune Bay and its guests enough for their contributions and support," said Grinsteinner. "The donation will allow Angel Fund to provide financial assistance and a sense of hope to several Northeastern Minnesota residents battling cancer. Fortune Bay and its guests' rock! Because of you, area cancer patients are the real winners!"