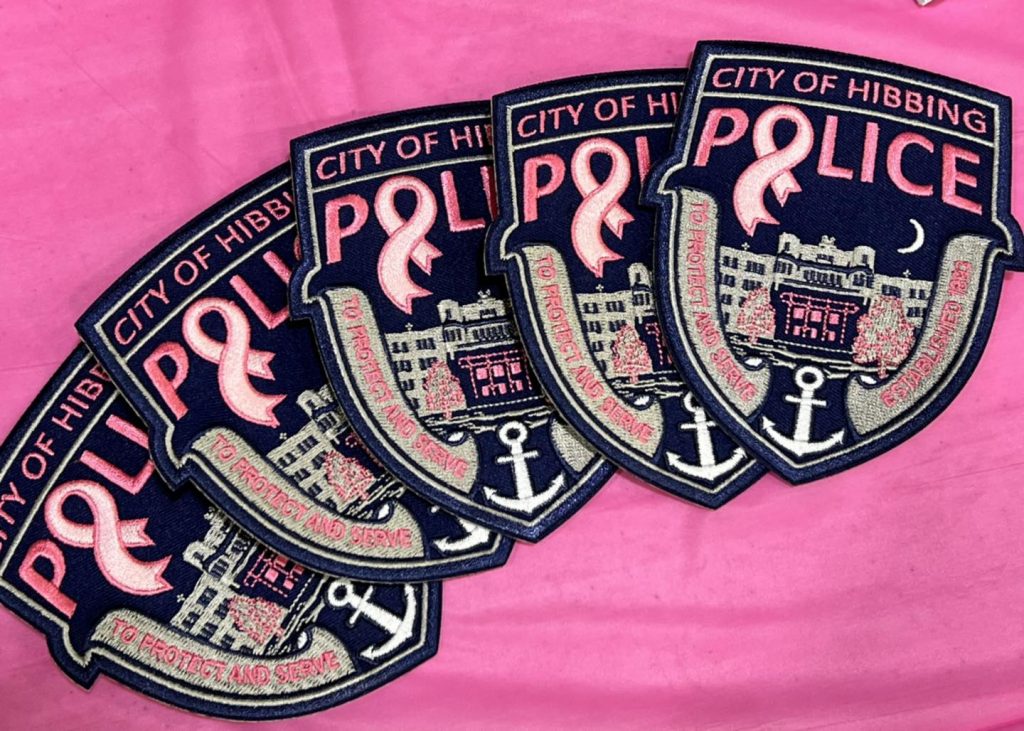 For the month of October, Hibbing Police Department's officers and Police K9s Chase and Dottie will be wearing pink patches on their uniforms to bring awareness to breast cancer. The department will also be selling Pink Patches to raise money for Angel Fund.
Pink Patches are $10 and are available between 8 a.m and 4 p.m. at the Hibbing Police Department. They will also be available at the K9 fundraiser Saturday.
"Our community members are very important to us and we felt this was a way our department could help the Angel Fund and those that they contribute to," Estey said. "Our hope is that this will be an annual event every October for our department. We have a very tight-knit community and folks always go out of their way to help each other out and I know this event will be no different."
Angel Fund Board President Shannon Petroske said they appreciate HPD's support.
"We're so very appreciative for their support of Angel Fund and helping to provide funds to help out cancer patients in northeastern Minnesota," Petroske said.
Representatives from Angel Fund will be at the K9 fundraiser selling patches and answering questions.