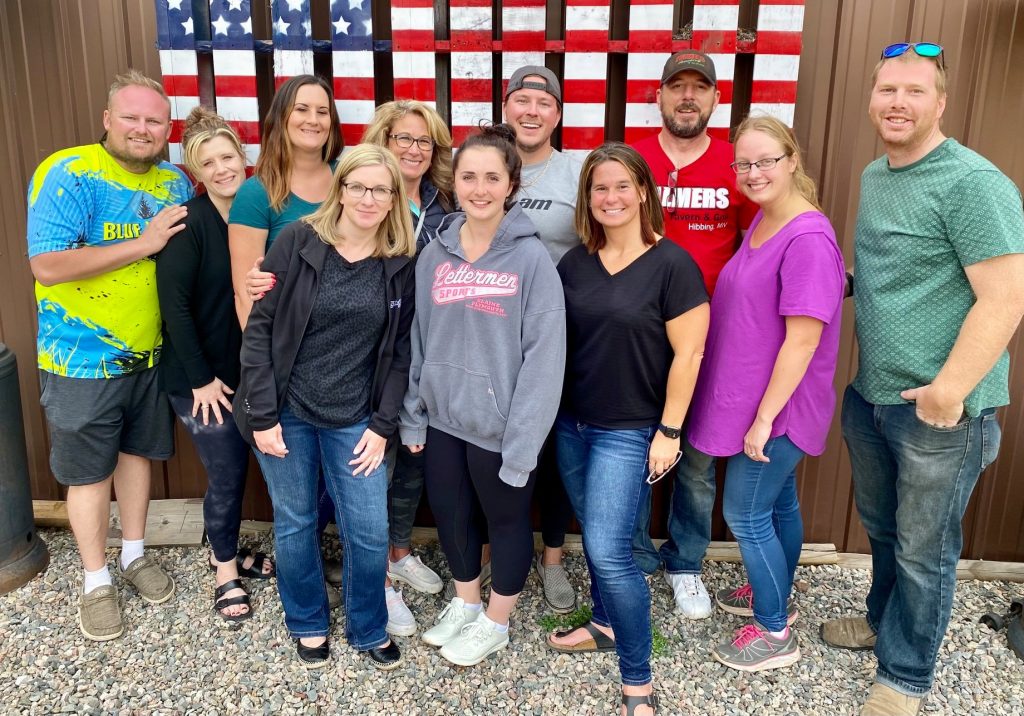 HIBBING – A total of 45 teams tossed bean bags in front of Palmer's Tavern on Sept. 18 for Kickin' Cancer in the Cornhole II a FUNdraiser for Angel Fund.
We had no snow this year, but everyone had a fabulous time! Double elimination play began at 11 a.m. and wrapped up around 6 p.m.
The top three winning teams were: Team J2 Jason Fillman and Jay Woodman, who took home $500; "The Seekers" Alex Stark and Brady Stahl once again earned second place and took home $300; and taking third was Matt Borgman and Vern Fillman of Mat & Vern, who took home $100. Congrats at all!
Players received a Palmer's burger with their entry fee and all attendees had the opportunity to participate in raffles, Lucky Libations, Split the Pot, Cut the Deck for a mystery Yeti and the-ever-so-popular Long Toss.
All told, the event raised more than $12,000 for area cancer patients! That's more than double what was raised last year.
Angel Fund is ever so grateful to all who participated, donated and stopped by to support the fund!
A huge thank you to the following –
For their donations/contributions:
Thrivent Financial – Milestone Group
Blue Moon Appliances & Home Center
Hometown Focus
Mesabi Tribune
LVC Companies
Cobb Cook Grocery
LVC of Hibbing
The Bottle Shop
Mike's Pub
Junction Car Wash
Fraboni's
Hardee's
Palmer's Tavern
Josh & Tia Shain
Gloria & John Shain
Amber & Jeff Benson
Penny Wilkerson
Valentini's Supper Club
Tony & Carol Marturano
Minnesota Industries, Inc.
Robin Cicmil
Meghan Hodge & Dillon Tomassini
Nicole Freeman
Kelsey Unger
Denise Mikkola
Alex Stark
Brady Rule
Angela Zavodnik
Shannon Petroske
Kelly Grinsteinner
Rossie Senich
Kathy Kupka
Alex Hamre
Mary LeRoux
Sarah Overbye
Here for Beer Team
For their volunteer efforts:
Erick Olsen
Rikki Nash
Carol Marturano
Amber Benson
Kari Kilen
Katie Finch
Kickin' Cancer in the Cornhole will return next year. See you all in 2022!
To view more photos of the event, see our Facebook page at facebook.com/angelfundrange.