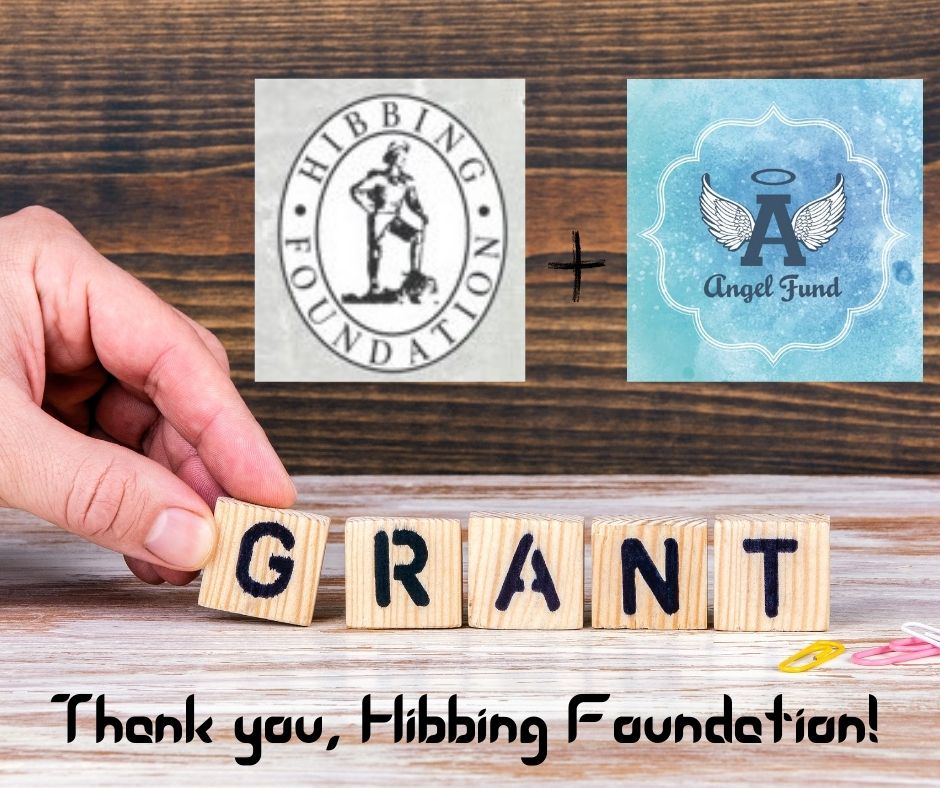 The Hibbing Foundation has been one of the longest-running supporters of Angel Fund, and this year is no different.
Angel Fund was recently granted $1,000 from the Carl M. and Dolores M. D'Aquila Family Fund and the Linda Forti Hibbing Foundation Fund for Hibbing residents battling cancer.
Thank you, Hibbing Foundation, for being a source we can count on each year. We truly appreciate your commitment to the Hibbing community and for being the wind beneath our wings!
Here are snippets from our recent "thank you" notes:
"I want to thank you for the generous gifting of the Walmart cards. There aren't any words to convey our heartfelt appreciation for this expression of kindness and care. Please know that this is extremely helpful."
"Thank you so much for your generous gift of the gift cards. They will be put to use with transportation costs to radiation appointments and doctor appointments. The food gift cards are very useful also to help purchase food she can tolerate. Thanks for thinking of our family."
"A week ago I received two gas cards. I want to thank you so much for the generosity. It will help with future doctor appointments to the Cities. Again, thanks for all you do. What a wonderful organization!"
"Thank you so much for the gas cards you sent us. We will use them in our travels to Mayo in Rochester with thoughts of your kindness. We never know what tomorrow will bring, but God has a perfect plan for each of us."
"I want to thank you again for the gas cards you sent me in 2018 as I was going through ovarian cancer. I am now cancer free and am continuing to get great checkups. Please accept this donation and pay it forward."