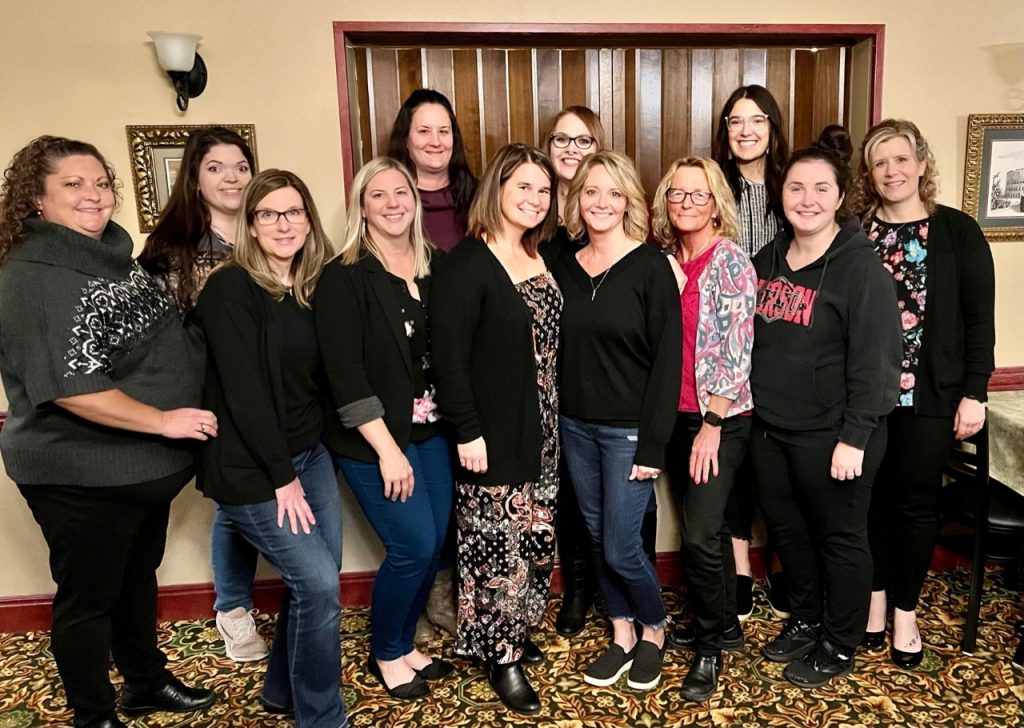 It's confirmed: the hearts of Cindy and Paul David Marturano, the entire Valentini's family and all their supporters have the biggest hearts! They raised a mind-blowing $82,000 during the 9th annual Pink Day on Oct. 28. Hundreds of lives of NE MN residents will be positively impacted by this gift!
We are speechless. We are humbled. We are grateful for the opportunity to pass on our generosity. Thank you, Valentini's Supper Club-Chisholm, for your efforts. Thank you for trusting us. Thank you for being you!
Photo: Cindy (middle front) with members of the Angel Fund Board of Directors (from left), front: President Shannon Petroske, Amber Bretto, Kelly Grinsteinner, Cindy, Kari Lynn Kilen & Meghan Tomassini. Back row, from left: Char Metzer, Stephanie Villella, Angela Zavodnik, Katie Finch, Morgan Seopa & Nicole Freeman.
A note from Cindy: Mark your calendar for Oct 27, 2023, as 10th annual Pink Day!