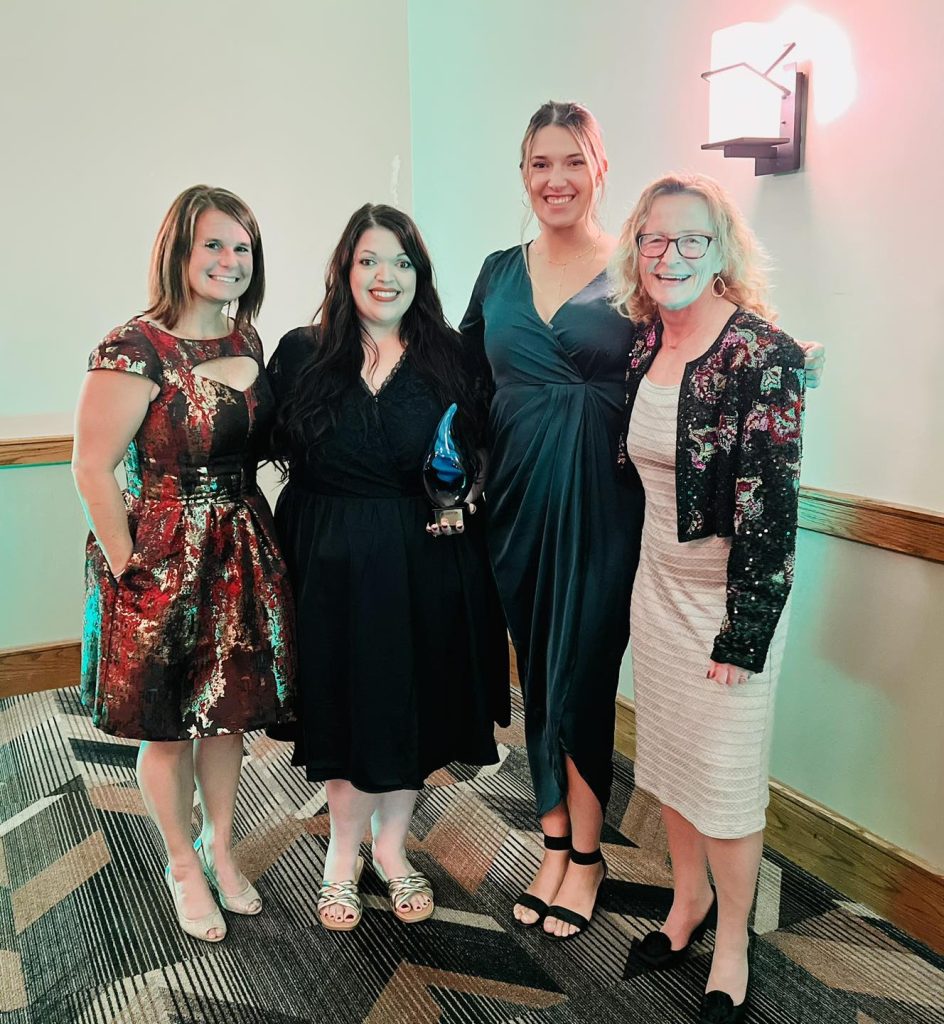 Angel Fund members, from left: Executive Director Kelly Grinsteinner, Director Stephanie Villella, Director Morgan Seopa & Past President Kari Kilen
Angel Fund was chosen from a pool of more than a dozen nominees as Nonprofit of the Year by the Laurentian Chamber of Commerce at its annual Gala held Sept. 29 at Fortune Bay Resort & Casino.
We are truly honored and humbled being by this award, especially among so many other impactful, distinctive nonprofits. We do this for cancer patients, not recognition. We do this for people who want to help those facing treatment. We couldn't do this without those who believe in the Angel Fund mission. We share this award with all persons who've applied, donated or attended a fundraiser.
Thank you, Laurentian Chamber, for helping Angel Fund spread its wings.
#angelfundrange#committedtocancer