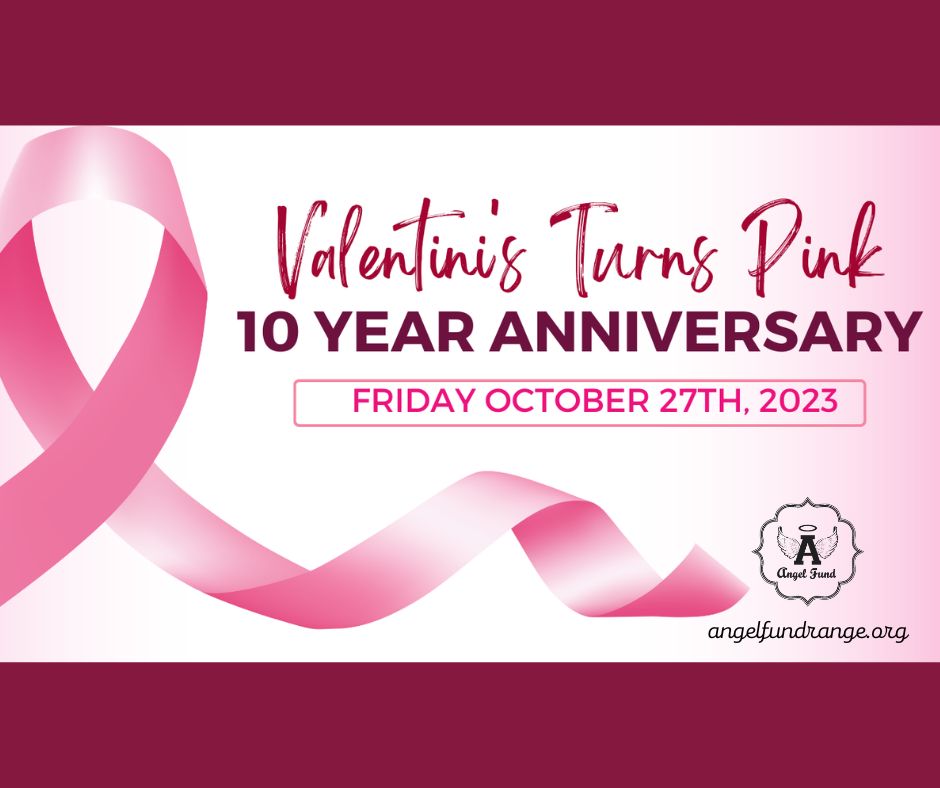 Valentini's Supper Club is a family-owned restaurant in Chisholm that has been serving customers on Minnesota's Iron Range and beyond since 1934. In October 2013, we started our "Turn Valentini's Pink" event in honor of a family member who is a breast cancer survivor.
Every year since we have donated our proceeds to the Angel Fund of Northeastern Minnesota to help provide financial assistance to families with cancer on the Iron Range.
To date we have raised over $178,000! This year's event is Friday, Oct 27, which marks our 10 year Anniversary of our pink celebration. The sky is the limit!
Since inception, the fund has provided over $500,000 in assistance to more than 1,700 patients. Any Northeastern Minnesota resident who is facing cancer treatment is eligible. Their funding comes from grants, fundraisers, memorials and the generosity of local groups, organizations, and private donors.

Unfortunately, the need is still great and we still have a lot to accomplish.

This is where you come in!
We are requesting donations to help raise money for this amazing cause. Examples of donations we are seeking include monetary gifts, gift cards, and/or raffle items. We do use some of the monetary donations for larger raffle prizes in your name or business.
Please join us! With your donation, we can continue to assist the Angel Fund in their mission to offer financial assistance to Northeastern Minnesota residents facing cancer.
To donate contact Paul or Cindy Marturano at 218-254-2607 or vsc2607@hotmail.com or Kelly at 218-969-6768.

Thank you for your kind consideration.
Sincerely,
Paul & Cindy Marturano