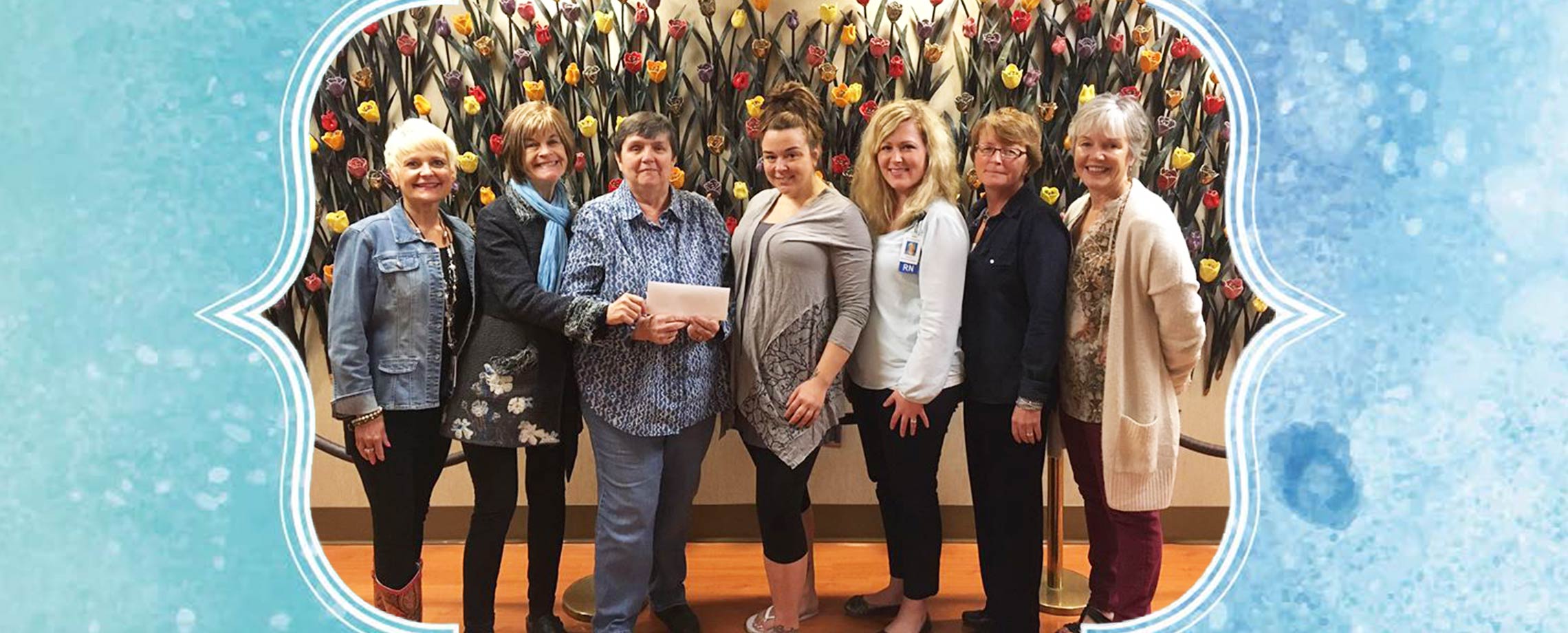 Angel Fund is sadden by the recent death of Kinney resident Deb Bachel, a cancer fighter and longtime cancer advocate.
Also known as "Grandma B," she was known for organizing benefits, especially those that assisted cancer patients.
"I might not have helped them with their chemo," she told the MDN in 2019. "…But I helped them mentally and with financial woes."
Bachel became known to Angel Fund on behalf of the Sand Lake Shuffle, an annual fundraiser for cancer patients held at Voyageur's Sand Lake Resort at the Britt ByPass.
In May 2017, she presented Angel Fund with a $4,000 check to provide financial assistance to Northeastern Minnesota residents battling cancer (see photo; Deb is third from the left).
Bachel had been involved with the Sand Lake Shuffle since her daughter, Kelly, battled cancer from age 2 to 18. Kelly eventually succumbed to the disease in 1999.
In 2015, Bachel herself was diagnosed with uterine cancer, received treatment and went into remission.
Her other daughter's husband, Bobby Kintner, died at age 54 in October 2017 after a grueling 24-month fight with colon cancer.
In 2018, Bachel was diagnosed with Stage 4 endometrial cancer and once again underwent treatment.
Angel Fund had the honor of "gifting" both Bachel and Kintner.
For us, Bachel's legacy will be her generosity and association with the Sand Lake Shuffle – the work she was most proud of as well.
"That was always my baby," she said of the Shuffle.
Our sympathies to her family, and may she rest in peace.