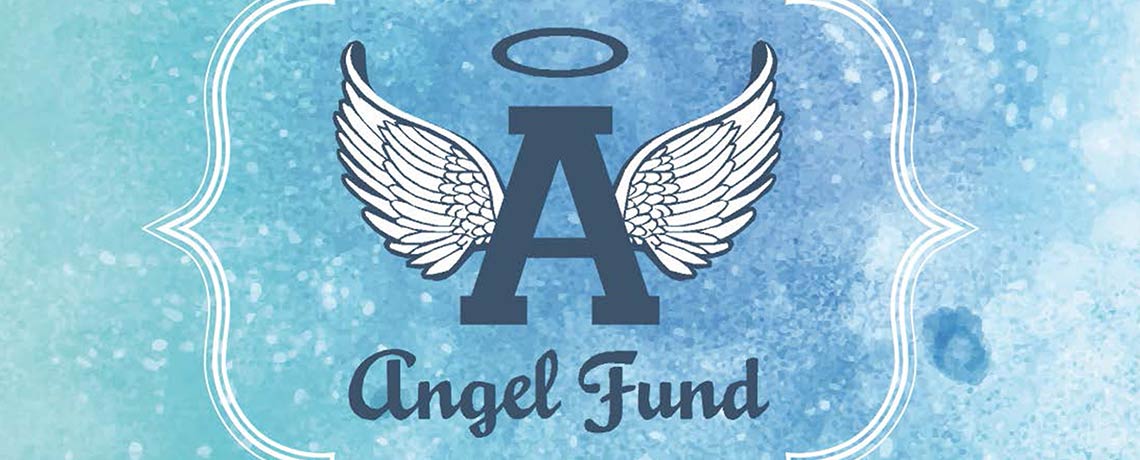 Angel Fund website gets new wings
A Range-based nonprofit that provides financial assistance to Northeastern MN residents battling cancer has strengthened its web presence.
Angel Fund has launched an updated website at www.angelfundrange.org with greater capabilities and information. Through a partnership with Dedicated Web Services, LLC, the new site offers a simple way to learn more about Angel Fund, to contribute to its mission and to apply for assistance.
"We are thrilled to have a refreshed, modernized site that is more user-friendly and better reflects the ongoing work and impact of Angel Fund," said Board President Kelly Grinsteinner. "It's also a great way to celebrate our 10th year of gifting."
The all-volunteer, nonprofit offers financial assistance to Northeastern Minnesota residents facing cancer for expenses not covered by medical insurance.
"We are here to support the fighters, celebrate with the survivors and honor those taken by cancer," said Grinsteinner. "We never give up. Providing assistance is our way of providing hope."
The new site aims to give visitors quick info in an easy-to-search format. It provides details about Angel Fund's mission, origins and board of directors as well as features two new interactive links.
Anyone wanting to make a one-time or recurring monthly donation via debit or credit card can do so securely through the Angel Fund website's PayPal link (www.angelfundrange.org/donate).
Applications for financial assistance can now be submitted online too. Patients fill out the questions, hit submit and it goes directly to the website dashboard where Angel Fund members can review it (www.angelfundrange.org/apply).
"This is a key feature of the site as we want the application process to be as quick and easy as possible," said Grinsteinner. "Cancer patients endure so many obstacles and hardships that we purposely kept the process simple and straight-forward."
For those not comfortable putting personal information online, there is also the option to download a hardcopy of the application and send it via email or to Angel Fund's post office box.
The new site is developed and supported by Jeremy Hendrickson of Dedicated Web Services LLC.
"Behind every website I build, there's a story. I enjoy meeting with clients and talking about their business. I get to see the passion and drive that some have to build their brand and engage with customers," said Hendrickson.
"With the Angel Fund I must say that there's something to be said about a group of volunteers who put in time outside their work and family schedules to contribute and build an organization that can help so many others," he continued. "I'm grateful for the opportunity to work with a local nonprofit that supports those in need in our community."
"What's New" is a feature page on the new site. This will allow Angel Fund members to add important content such as current news, upcoming events and recent donations. Visuals accompaning those entries can be viewed in the homepage photo carousel.
"The website is easily updatable by Angel Fund members not only through a web browser on a computer, but also an app on their phones," explained Hendrickson. "The ease of editing makes updating the website less daunting, which helps keep content fresh."
Dedicated Web Services (dwswebsites.com) is a small web development and marketing agency located in Hibbing. Hendrickson has done work for clients and contract work with other agencies in the United States and Canada.
"Delivering a good product that is easy to use, navigate, generates engagement and is easy for my clients to manage is my goal," he added. "Angel Fund's new website does just that."
Since inception in 2011, Angel Fund has "gifted" more than 1,400 times, providing more than $485,000 in support of Northeastern Minnesota cancer patients. For more information beyond the website, find us on Facebook (www.facebook.com/angelfundrange), email us at info@angefundrange.org or call 218.362.6668.