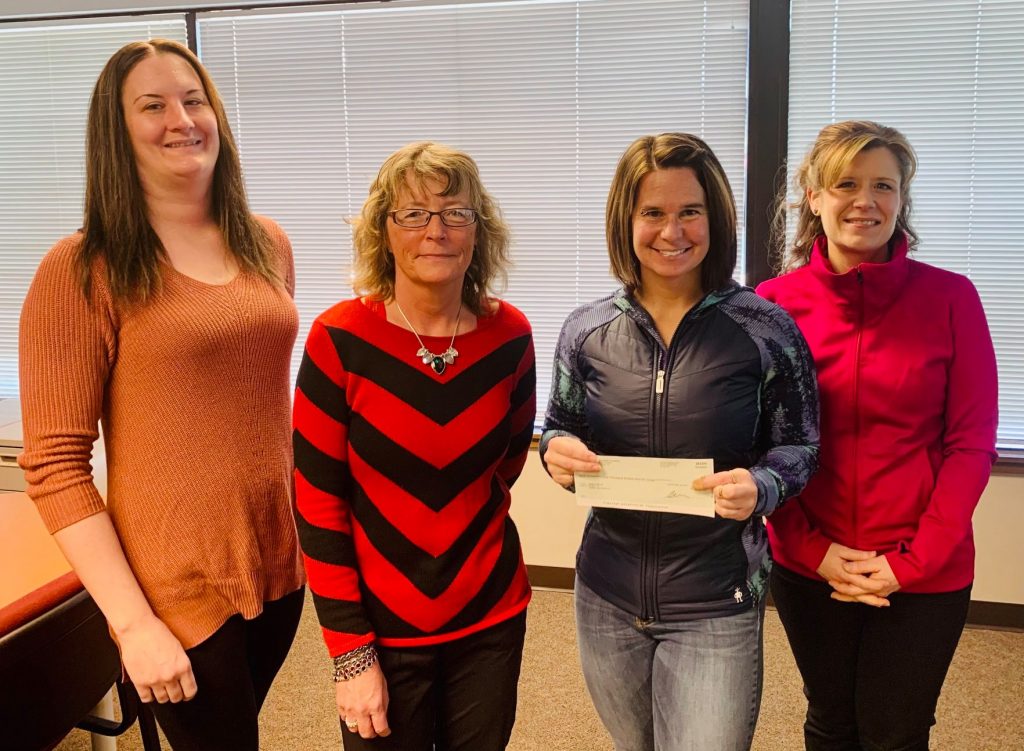 LVC Companies' Hibbing office is honored to support the Angel Fund's mission to provide financial assistance to Northeastern Minnesota residents battling cancer.
The life safety, security and communications provider recently donated $250 to the organization's Rock for an Angel campaign. Rock for an Angel was created to replace critical funding normally raised through an annual curling event that was cancelled due to COVID-19.
"We're ecstatic to welcome LVC Companies to our family of donors," said Angel Fund president Kelly Grinsteinner. "We're very thankful for the donation, which will go directly to local cancer patients."
Based in Hibbing and founded in 2011, the non-profit, all-volunteer charity has provided more than $500,000 to over 1,500 area residents.
"LVC has a long tradition of supporting charities and giving back to our local community," said Corey Kangas of LVC's Hibbing operations. "Due to COVID-19, the Angel Fund faced donation shortfalls and we were proud to make a contribution that will help them send financial support and messages of hope to Northeast Minnesota residents fighting cancer."
For more information on the Angel Fund or make a donation, visit angelfundrange.org.