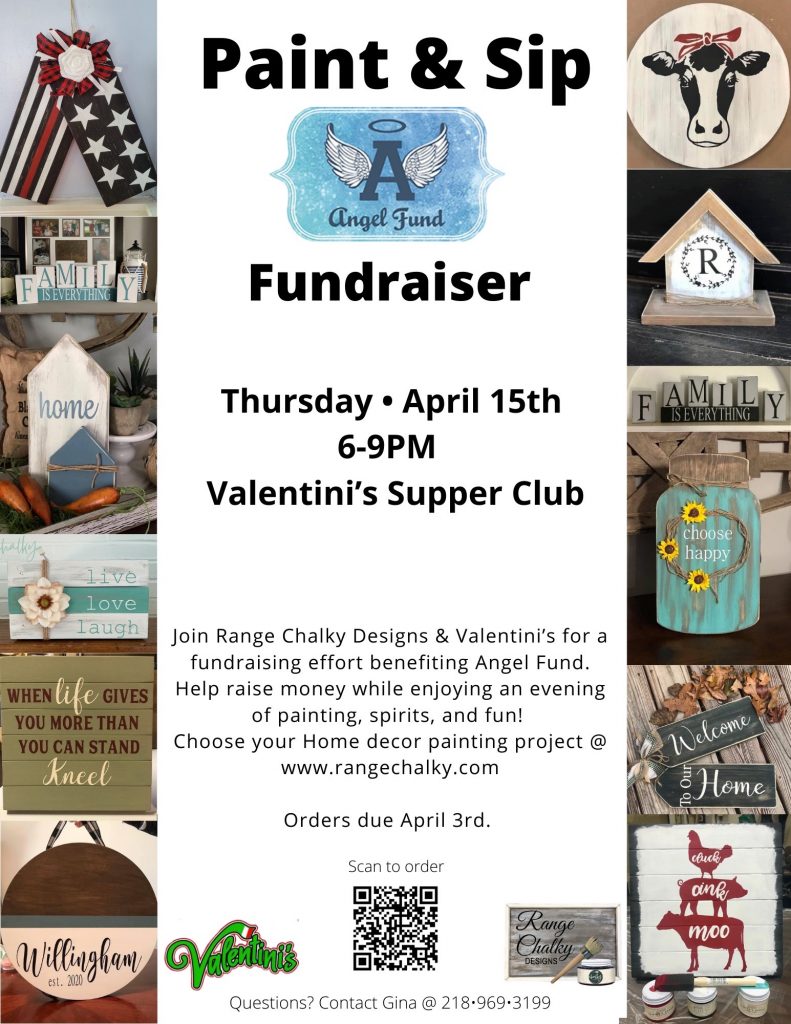 \Gina Seichter, owner of Chalky & Company- Hibbing, MN. Range Chalky Designs, will host a Paint & Sip Fundraiser for the Angel Fund in April.
"One of my main goals is to better serve my community and give back, which is why I decided that my first painting workshop as a small business owner needed to be a fundraiser for something near and dear to my heart, the Angel Fund," said Seichter.
The in-person event will be held from 6 to 9 p.m. Thursday, April 15, at Valentini's Supper Club in Chisholm, which has generously donated the use of their venue for this event. Attendance will be limited to the first 25 paid participants.
"This will be an instructor led workshop. No previous painting experience required," she explained. "I will guide you step by step, so you can go home with a completed décor piece you will be proud to say you created."
The workshop, including all painting instruction, will also be streamed live on Facebook for virtual attendance. Message Gina for this option. There are 8 home décor painting bundles to choose from, ranging from $35-$65.
Pictures and project descriptions are listed on the FB event page and under "Angel Fund Fundraiser" on her website www.rangechalky.com. Many projects have multiple stencil choices.
Orders must be placed on the website. Credit card & PayPal accepted. Use Messenger from the website for any order questions or issues.
A portion of the funds raised through this event will go to Angel Fund.