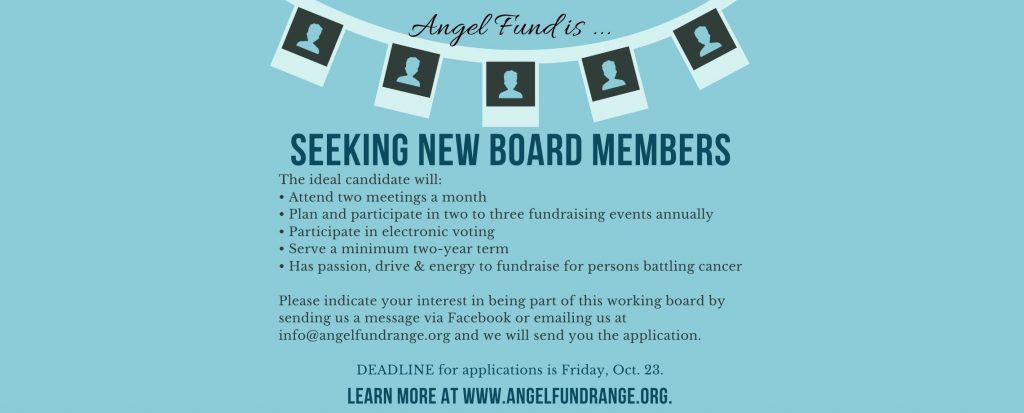 Angel Fund will soon have up to seven seats available on its board of directors.
We want someone who will commit to:
• Attending two meetings a month
• Planning and participating in two to three fundraising events annually
• Participating in electronic voting
• Serving a minimum two-year term
• And has a passion, drive and energy to fundraise for persons battling cancer
Please indicate your interest in being part of this working board by clicking here to view and print. Submit completed application to info@angelfundrange.org.
DEADLINE for application submission is FRIDAY, Oct. 23.