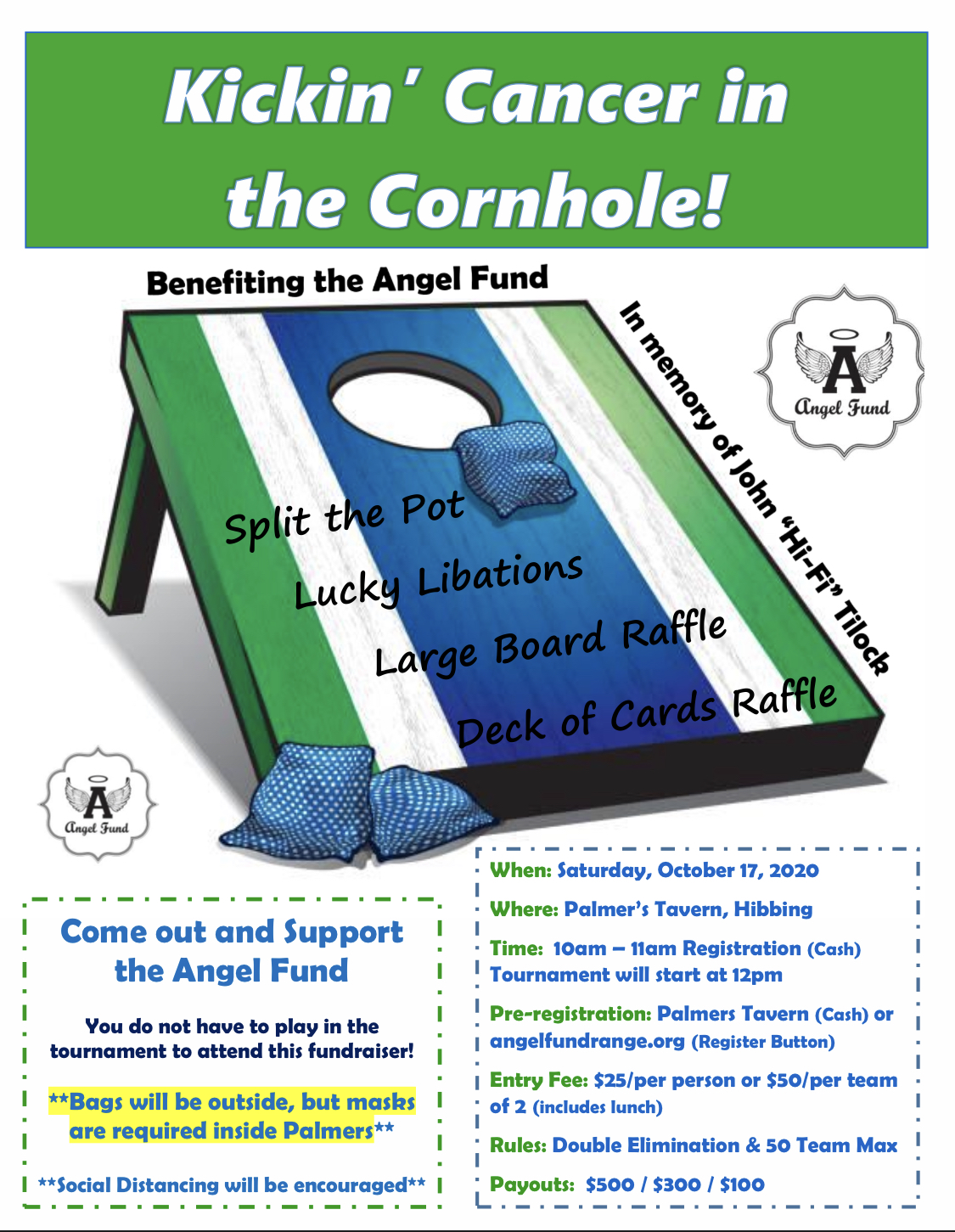 Willing to "toss" area cancer patients some support?
The inaugural Kickin' Cancer in the Cornhole will be hosted by Angel Fund on Saturday, Oct. 17, at Palmer's Tavern in Hibbing. The one-day event is a fundraiser is being held in memory of John "Hi Fi" Tilock.
Games of double elimination will begin at noon. Entry free is $25 per person and includes lunch.
Pre-register below or at Palmer's Tavern (cash only). Registration on the day of the event will be from 10 to 11 a.m. (also cash only).
Payouts will be $500, $300 and $100.
Bags will be played outside, but masks are required inside of Palmer's Tavern. Social distancing will be encouraged.
All are invited to stop in for a meal, a beverage and to take a chance on several raffles. You do not have to play in the competition to attend.
Games will include Split the Pot, Lucky Libations, a raffle board and Split the Deck, among other fun.
For questions, message us on Facebook or email info@angelfundrange.org.