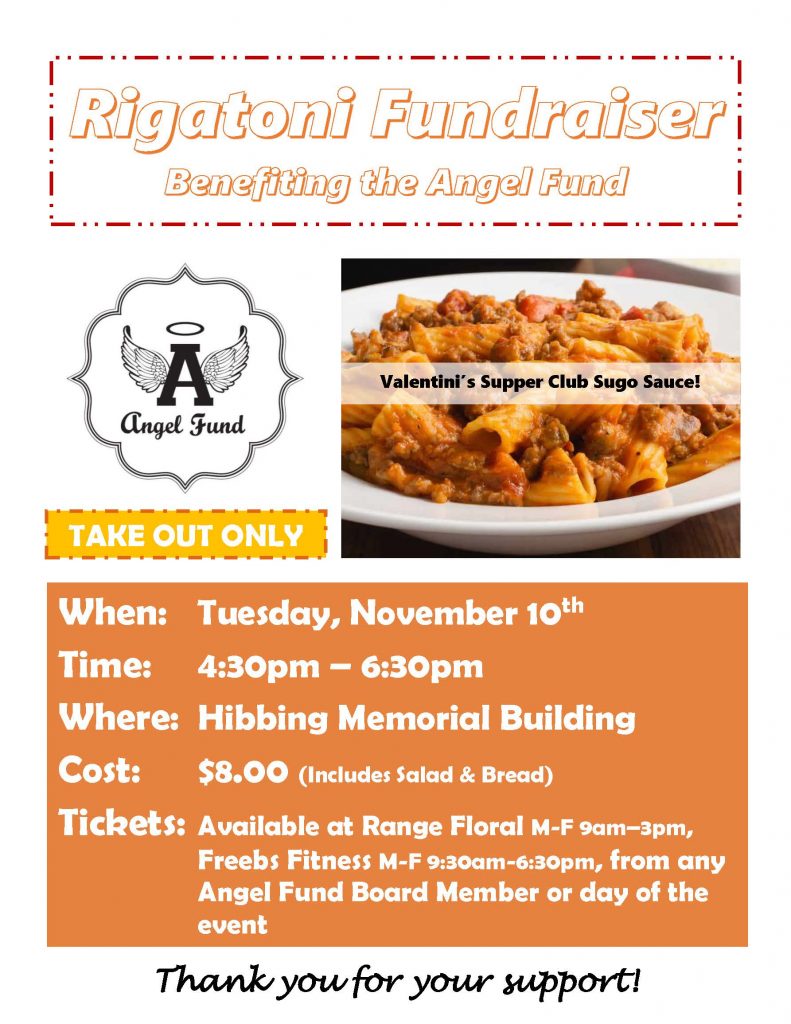 HIBBING — Have plans for dinner on Tuesday, Nov. 10?
Well, let us cook for you!
Angel Fund will be holding a rigatoni feed from 4:30 to 6:30 p.m. Tuesday, Nov. 10, at the Hibbing Memorial Building.
For just $8 per person, one can feast on rigatoni in Valentini's sugo sauce, salad and bread. Servings will be take-out only.
Tickets are now available from Angel Fund board members and at two Hibbing businesses: Range Floral from 9 a.m. to 3 p.m. weekdays and Freebs Fitness 9:30 a.m. to 6:30 p.m. weekdays. Tickets will also be available at the door the day of the event.
Proceeds will go to the fund with the sole purpose of providing financial support for Northeastern Minnesota residents who are battling cancer.